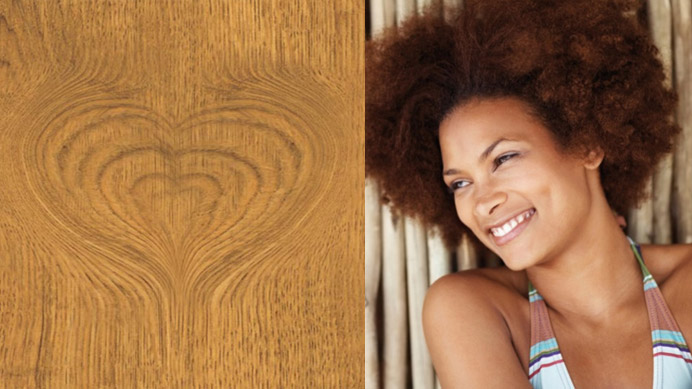 Why Choose FLOORHOUSE?
It is because we care for the environment. Today the popularity of wood flooring has grown, so society has put commitment to cultivation. FLOORHOUSE commits that only wood timbers obtained from sustainably well managed forests are used in the production of FLOORHOUSE flooring products. On the other hand, all well managed forests are being monitored to commit the responsibility to replant the forests for the next generation after each wood harvest.
FLOORHOUSE helps us to identify the products that carry out the responsibility of forest sustainability throughout flooring production. Here are the official logos that we should look for when choosing an Eco-friendly flooring product:
For Real Wood Flooring With the REAL WOOD Logo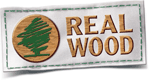 Such as our made in Spain INTASA real wood flooring lines, real wood flooring products with the Real Wood logo are produced by members of the FEP – the European Federation of the Parquet Industry, where each member of FEP commits to consume timbers only from responsible forests with the following philosophy:
i. Encourages the Planting of More Trees
The more trees we use, the more we plant, because virtually all of the European wood that is used is sourced from managed forests. 'Harvesting' creates space for new growth – and this often happens at a rate of two trees planted for every one felled.
ii. Wood is Completely Recyclable
Wood is completely recyclable. In fact, it can be used in three different stages. Firstly, it is used to create a product. Secondly, the product itself can be recycled, and thirdly, it can be used for energy generation. No other renewable material can equal this, in terms of volume and economy.
iii. It Replaces Carbon-Hungry Alternatives
Not only is the production and processing of wood highly energy-efficient, giving wood products an ultra-low carbon footprint, but wood can often be used to substitute materials like steel, aluminum, concrete or plastics, which require large amounts of energy during production. Far less energy is consumed in timber production, processing and disposal, than with any other construction material.
See our Real Wood Flooring Products made in Spain INTASA for complete product details.
For High Performance Laminate Flooring With the Following Logos
Like our most popular 100% Made in Germany EUROSTYLE high performance laminate flooring (one of the largest vertical integrated flooring and wood panel factory in Germany), no material is being outsourced to any third party supplier (Yes! All components are being produced in one single factory to ensure quality control).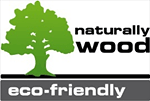 Only timber obtained from sustainably managed forests is used in the production of EUROSTYLE flooring. The origin of the timbers is certified by the PEFC (Pan European Forest Certification)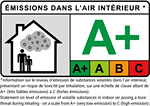 Rated A+ (very low emission) in VOC scale tested and confirmed by IHD (Institute of Wood Technology Dresden)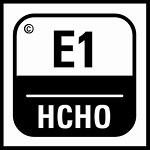 Extremely low formaldehyde content that is harmless to human body in accordance with tested European E1 standards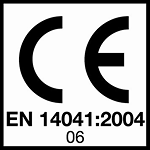 Europe-wide label signifying compliance with the relevant health and safety requirements